DESIGNED FOR PEOPLE'S HEALTH
AND WELL-BEING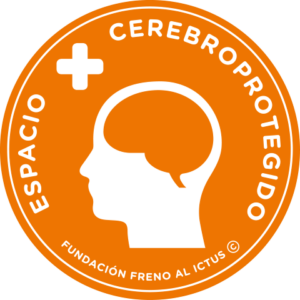 BRAIN-PROTECTED SPACE CERTIFICATION
Castellana 81 is the first multi-tenant office building in Spain to be awarded "Brain-Protected Space" certification.
A Brain-Protected Space is defined as a place where employees have received specialist training to detect and act in the event of a person having a stroke in the building. Castellana 81 has trained all auxiliary staff (reception, maintenance, security and cleaning) so that they know how to identify the signs and act appropriately in the event of an unexpected stroke situation in the building.
Unfortunately, according to the Spanish Society of Neurology (SEN), every year between 110,000 and 120,000 people suffer a stroke in Spain, 50% of whom have disabling after effects or die. It is time-critical medical condition which means intervention during the first few hours are crucial. The aim of this certification is to ensure the health and safety of all Castellana 81 users.
Brain-Protected Space certification is awarded by the Fundación Freno al Ictus. Its training content has been developed with the collaboration of the Spanish Neurology Society (SEN) through its Cerebrovascular Diseases Study Group (GEECV) and is part of the "Brain Caring People" project, which is endorsed by SEN and has the support of the Spanish Association of Specialists in Occupational Medicine (AEEMT) and the Spanish Association of Occupational Prevention Services (AESPLA).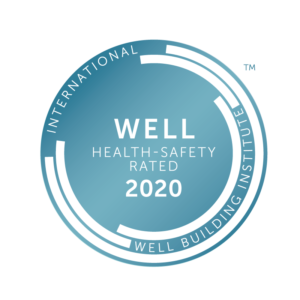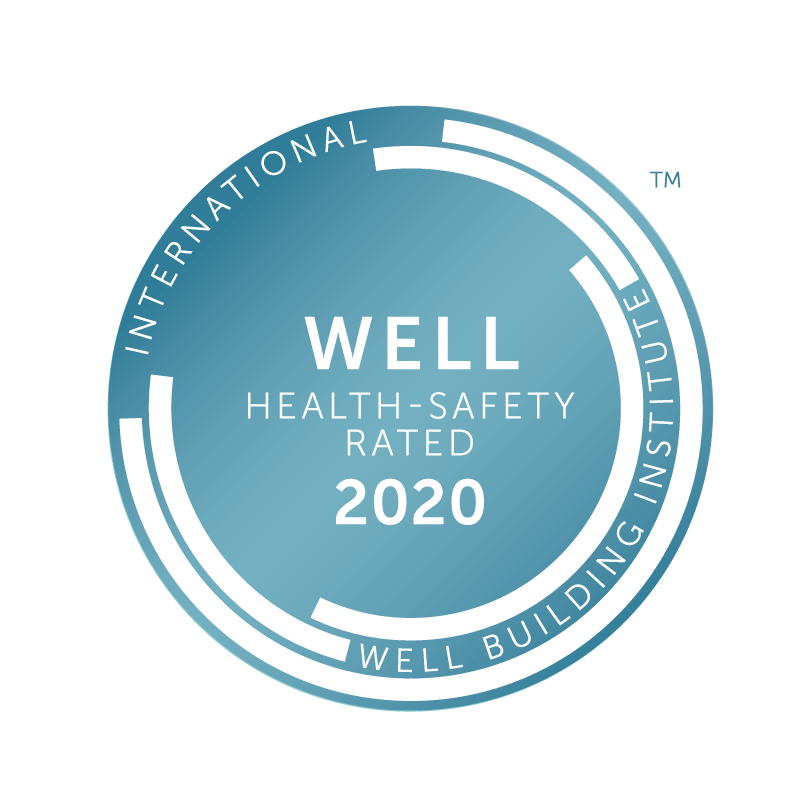 WELL HEALTH-SAFETY RATING CERTIFICATION
Castellana 81 has adopted the COVID-19 health and safety measures required by the WELL certification.
The WELL Health-Safety Rating is based on the findings of a group of 600 experts created to inform the International WELL Building Institute's (IWBI) response to the pandemic.
The certification process involves in situ verification by accredited third parties of the adoption and monitoring of a plan of measures. This ensures that the operation and maintenance of the building meets the health and safety standards set by the rating to address the current COVID-19 global health crisis and long-term issues.

Castellana 81 was the first WELL office building in Spain and the fifth in Europe to obtain the WELL Building Standard Gold certification in the Core & Shell category.
WELL is the first global certification system focused on health and wellbeing, and is based on seven years of scientific, medical and architectural research. WELL is an innovative building rating system created by Delos and run by the International WELL Building Institute™ (IWBI).
It certifies that the design, construction and operation of the building take into account the health and well-being of people. It evaluates in situ the impacts of the building focusing on seven concepts: air, water, nutrition, lighting, movement, comfort and mind.
MEASURES IMPLEMENTED TO OBTAIN WELL CERTIFICATION