MAXIMUM LEVEL OF SUSTAINABILITY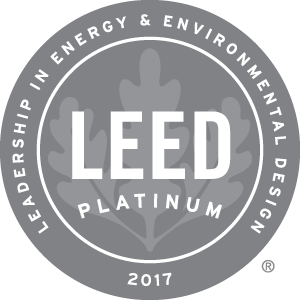 LEED PLATINUM CERTIFICATION
Castellana 81 is LEED Platinum Core & Shell certified, making it the first office building on Paseo de la Castellana to achieve the top level of sustainability under the LEED certification system awarded by the US Green Building Council (USGBC).
This distinction positions Castellana 81 as an outstanding, innovative sustainable building delivering high levels of well-being and comfort for its occupants.
LEED is the fastest growing sustainability certification system. Its aim is to promote green buildings.
Key aspects of certification